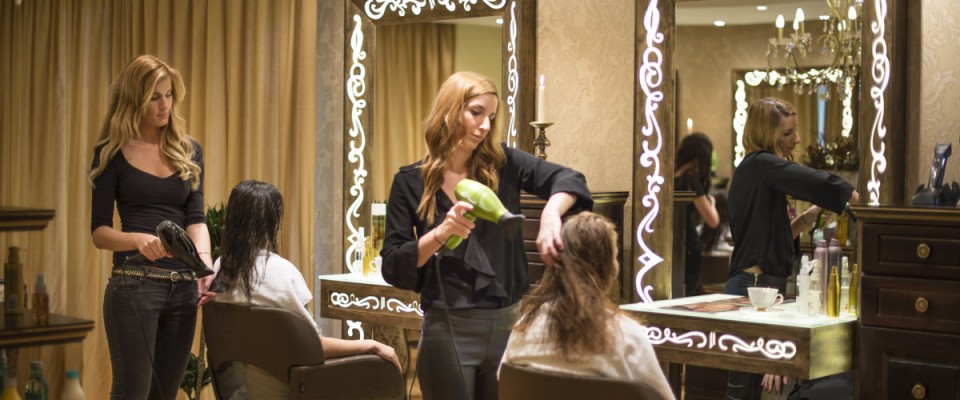 Perfect beauty
The perfect beauty means different thing to every women, it has to be adjusted to the personality and the unique style of the person. Our work as a hairdresser is never a routine; we create tailor made hairstyles that are adjusted to their personal needs and characteristics.
Modern cutting
With modern cutting techniques we create hairstyles that are long lasting and are possible to recreate at home. We grant professionalism, attention and our advices for Your beauty. Our goal is the perfect, personalized and wearable beauty. That is why we work and progress every day.
Perfect hairstyle from continuously trained hairdressers
Exclusively L'Oreal products
Precision in time and in our work
Hair grooming advices and new hairstyle trends
Appointment booking- there is no awaiting time
Private ritual room
Hairstyle – Style – Precision
[fluid_wrapper width="686" height="386"][/fluid_wrapper]
Emphasized services of the hairdresser salon
The Inoa ammonia-free hair colour grants an irritation-free, scentless, oil based colouring service. Optimal protection both for the scalp and the hair.
The Brazilian hair straightening is based on such technique that doesn't fracture the hair. The product doesn't contain strong chemicals thus it does not fractures the structure of the hair. Your hairdresser will straighten your hair in the specially equipped ritual room!
The first instant hair reconstructing treatment at hairdressers. You can say good bye to the damaged hair. The Lipidium is one of the most intensive hair reconstructions cocktail.
Hair dressers
The hairdresser team of our beautiful salon of Buda consists of joyful, committed and enthusiastic hairdressers, who take part in all L'Oreal trainings, and are participating on local and international seminars!