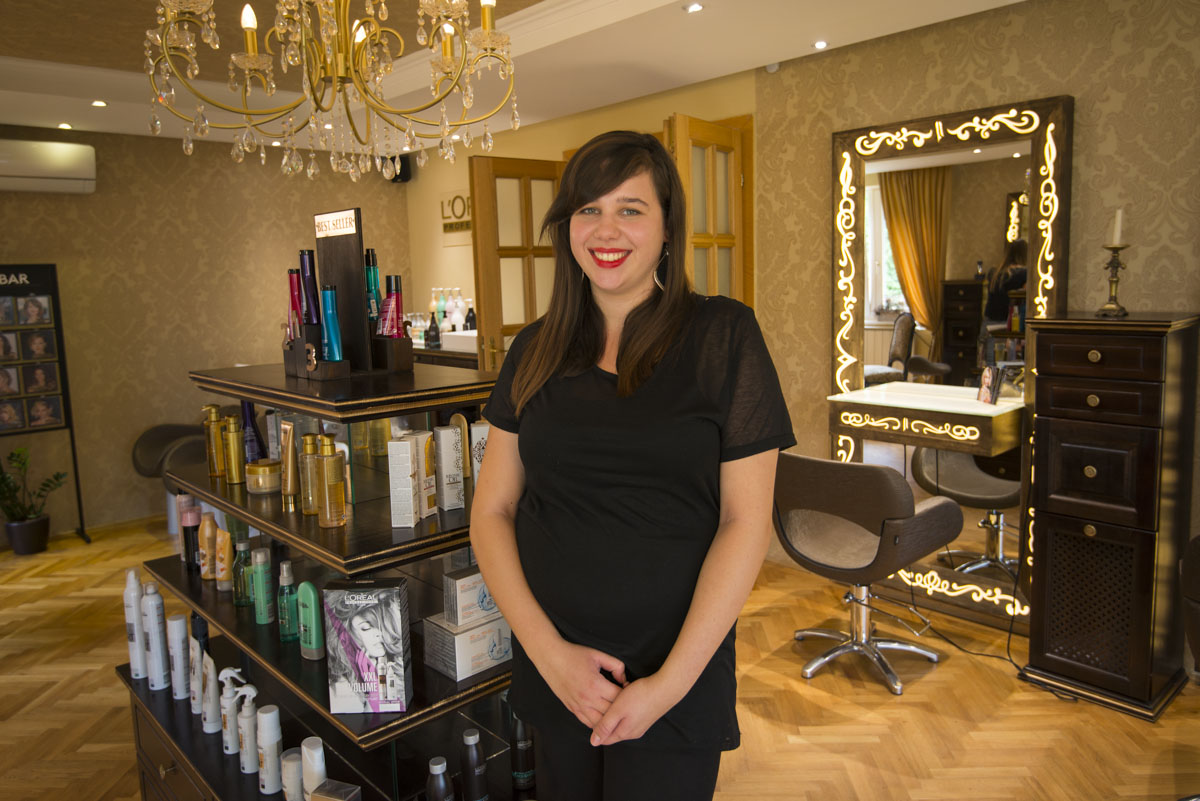 Beáta Szabó Master hairdresser
I was very young -14 years old- when I started my profession, Nóri has paid attention on my career since the beginning, as I have started my apprenticeship in the just opened Zsidró hairdresser salon in Győr. She was one of the hairdressers from whom I could learn the tricks of the profession. Already during my studies I was looking for the professionnal challenges and took part in hairdresser competitions. I am most proud of that I got released from the final exam because of my performance at the Országos Szakma Kiváló Tanulója Competition (National Competition of Professionnal Student Excellence). I have participated on the first photo shoot in 2009 and that was the time my devotion has started, a door has been opened and gave me the direction towards the world of fashion. I could try out all that I have seen on the catwalk from national famous hairdressers and beauty ambassadors and in this way my profession have became my hobby.
During the years I could work at several photo shoots and shows with great professionnals in some cases as leading hairdresser or as audience. From these occassions I could gather inspiration for the weekdays. On the photo shoots we have to take into consideration the whole picture – clothes, make-up, body structure, hair – this approach can be reapplied in my everyday job in by preparing tailor made hairstyles for my clients. The created hairstyle has to be in harmony with the personnality and style of the client.