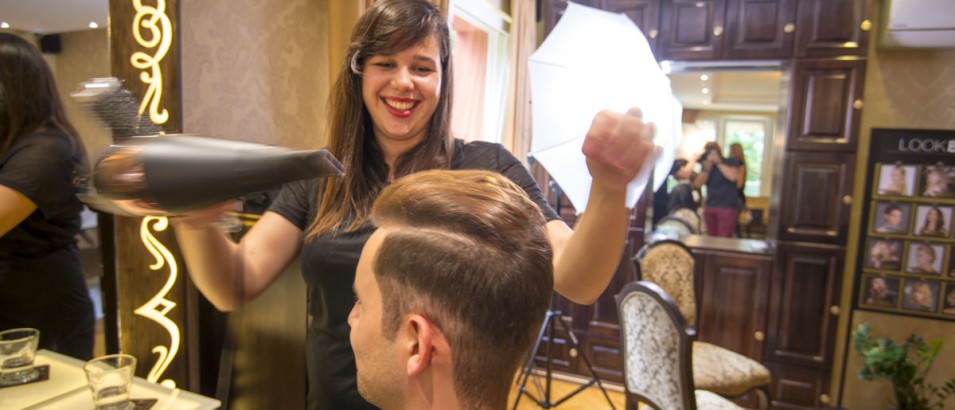 The hairstyle
There are lots of aspects to take into consideration when choosing the perfect haircut. These are for example the personality, the shape of the face and naturally the most important is to feel great and comfortable with your hairstyle. After consulting we help you to choose the appropriate shape, and we also give you home handling and grooming tips. Accordingly your hair will be every day as you have started the morning at the hairdresser. We apply Techni.ART finish products for the blow drying, that is L'Oreal professional's most developed technology that is based on famous hairdresser's styling ideas.
Men hair cutting, styling
Not only the short hairstyles are masculine, with the support of our hairdressers you can change your usual hairstyle, and adjust it your personal style, your profession and your lifestyle, also we give advices how to combat against hair-thinning…
TechniART finish products
FIX – for strong hold
VOLUME – for extra density
LISS- for soft, silky smoothness
HOMME – formulas especially developed for men
HOLLYWOOD WAVES- for wonderful glamour waves
WET DOMINATION- for honest-to-goodness wet effect
WILD STYLERS- sexy, shock style with unglazed effect
DUAL STYLERS- perfect hair styling and hair quality
PIXIE- for womanly short and pixie hairstyles gives texture and emphasises the tufts.
Service prices
Duration: 60 minutes
Price woman: 5.600 – 7.100 HUF
Price man: 4.000 – 4.200 HUF